Planning a trip can be hectic and very tiresome with the constant searching and looking all in an effort to find the best but cheapest flights to your preferred destination. The internet has so many search engines and airlines keep on fluctuating their process making the whole experience more frustrating and overwhelming. But with the below tips you can get that cheap flight to your destination with plenty of ease. You will end up saving both time and money.
Keep your searches top secret
Using the cookies in your browser, flight prices to a particular route will go up just by the frequency of which the flight is searched online. The site will want to scare you into buying the tickets, before the prices go rocket high. The trick is to search for flight while on private browsing or incognito in order to see the lowest prices.
Use the best flight search engines
It's important that you get familiar with sites that offer the best prices, some search engines have inflated prices, this is a part of taking cut from the airlines. For instance, search engines like Expedia constantly inflate their flight costs compared to others. Below are some of the best search engines to use.
Skyscanner
AirFare Watchdog
Momondo
Cheapoair
JetRadar
Google Flights
TripAdvisor
The above such engines most do not include budget airlines therefore it's important that you go an extra mile and do extra research on regional budget airlines. All the search engines it's hard to say which one is exactly perfect (but then Skyscanner is pretty much better than the rest) since there is none that will be able to get you cheap flights 100%.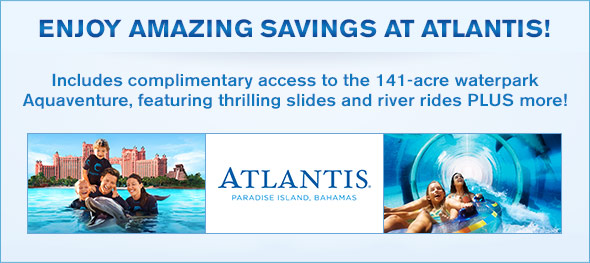 Identify the cheapest day to fly out
Well that theory about booking flights on Tuesday and that you will save money, it's just a theory. Though its true flights are cheaper on weekdays, but this isn't always the case. Its recommended that you get a visual of all the prices within a particular month. This will give a chance to find the cheapest flight to your destination. You can do the same for return flights if its applicable. It will also give you a chance to book a round trip in one cluster. Sites like Google Flights and Skyscanner also give you a map view as well, though you can't book flights on Skyscanner. Other good sites are Hopper and Flyr, they have really good price analysis of flights and track fluctuations.
Befriend budget airlines
So what will be getting f you opt for a budget airline, less leg room, no free food/drink on board. Well thus are the things you pay for in your normal high priced ticket with the full service airlines. Though the offer of significantly cheaper tickets by budget airlines is a good way to save.  Get familiar with all the budget airlines in your region, also its good to note that if you want to book the cheapest flight, be ready to be adaptable, do plenty of research and most important know the requirements of the budget airline and their restrictions. You can use social media like Facebook and twitter to regularly check the if there are any offers from your budget airlines. And also a chance to go through the customer reviews. Air Asia, Jetstar, Tiger Air and Ryanair are especially good at having regular deals. You can get a comprehensive list of budget airlines from Wikipedia, down to specific countries. This is important if you plan to fly to another country.
Book long-haul flights yourself for less
If your flight will involve transfers before you reach your destination, then its best that you book these two transfers separately on your own. This is done by adding another destination to your trip. Don't be tempted to book tight layovers, that is layovers that are hours apart. This works best for someone who wants to create an extra destination of a few days before catching the next flight. Research on whether there are budget airlines to the country you are flying out of and also in your final destination. You can even book your own multi-day layovers, essentially allowing you to see 2 destinations for the price of 1. Rather than spend a day at the airport waiting for your flight you can go round the city exploring.
Find the cheapest place to fly
Kiwi.com is a great tool when it comes to saving money on flights. Regardless of whether you know your destination. Just go to their website, fill in the details then you will get approximate costs of over hundreds of countries around the globe form your departure. The site will be able to match and mix the airlines till they find the cheapest flights. Even budget airlines are also included. Kiwi offers guarantee of your flights and also covers any schedule changes, flight delays and cancellations. The guarantee offers alternate connecting flight, refund as soon as you inform them of the delay.
Use a travel agent
These guys are a goldmine when it comes to flights, they have special undercut rate s that are not accessible to the public. Look for a travel agent after you have done your own research and you have already found the cheapest flight. Then you can give them that information so that they match it with the information the travel agent. This is very beneficial if you plan on long haul flight. This can also help you in extending your layovers so that you have more time to enjoy different destinations.
Don't forget about local airlines
Do a check on your local airlines also? The search engines most of the times tend to forget the local airlines, especially if it has low bookings or in remote regions. Check the company sites of these local airlines as this will reveal offers that are not found on regular searches.
If you know when and where you're going, don't wait to book
Make your bookings earlier, as so long as you have your travelling schedule all planned out. Don't wait to book on the last days this is because flight tickets rarely get cheaper as your departure date approaches. Budget airlines typically offer low rates as a baseline price, and as these tickets sell, the remaining one's increase in cost. This is very typical in Europe and Australia. If you know when and where you're going, don't wait on an unknown sale. More often than not, your biggest savings come from booking far ahead when you can.
Check if it's cheaper to pay in other currencies
It's also important to consider the rates some flights might be cheaper to pay in other currencies. Most budget airlines would prefer you pay with the currency of the departure country but then you have an option of using another currency. Important point to note, use a credit card that does not any foreign transactions fees.
Search for airline error fares
It's important to all check for airline fare errors, when airlines make mistakes when posting their fares then you have many options to pick from seriously discounted fares. This can be caused by several factors like currency conversion mishaps, technical glitches, or human error. If you're in the know-how on where to find airline error fares, you can save yourself some serious bucks on a ticket.
Consider hidden city ticketing
Well this was discovered by people, it occurs when it's cheaper to pay for a connecting fight than pay for a flight directly to your destination. Then when you reach your destination you skip the connecting flight. So instead, you book that cheap flight which connects in your desired city and hop off there, not taking the ongoing connection.
Though there some important factors you should consider while opting for a hidden city ticketing. Here are some factors to consider:
If your luggage is checked, it may go on to the final destination. it's best to have carry-on luggage only.
You may not be allowed off the plane (if the same plane is continuing onward to its final destination).
Airlines may detect that you did not take your connection. The consequences of this are hard to say, especially since people miss flights all the time.
Though it's a risky gamble and one should Use at your own risk!
Use flight points when possible
Yes, those flight points you have been collecting for years while using your favorite airlines, then it's about time you put them into good use. For Canadians using Air Miles, the best bang for your buck is to use your points for in-country travel, as this uses the least amount of points for the distance, though if you are swimming in points (company credit cards can be a goldmine for this), this is a good way to save serious bucks.
With the above tricks up your sleeve I am sure you will get the best cheapest flight to your destination.